Tour Britain & Ireland
Tailored private driver-guided tours of Scotland, England, Wales and Ireland.
Discover the Tours
Customised Private Tours of Scotland, Ireland, England, London and Wales with a Driver Guide
Tailored guided tours for multi-generational families, couples and people who prefer a carefree vacation with a personal guide.

Discover the heritage of Britain and Ireland. Our driver guides and tour guides will entertain, enlighten, and enthral. You may require a specialist guide regarding Royal London or a Galway expert; we will have the tour guides to match your requirements. We cater for travellers with less ability, along with active people who love to hike. Accessibility information. We have in-house mobility motor scooters, wheelchairs and vehicle ramps. Please check out the best hotels in the Cotswolds and let us help you plan an amazing Cotswold experience.
Happy Thanksgiving - Now is the time to think about your 2024 vacation. Let us tailor a Private Tour of Britain to match your interests.
Discover the best places to visit this fall, such as the stunning gardens at Stourhead; the autumn colours are incredible. Plan your Christmas Holiday vacation now; London is truly magical during the holidays.
First time in London? These three-day tours are a must: Private guided tours of the Old City of London Tour and Greenwich Tour with River Cruise plus the Royal Tour of London. Flexible on the day with private guides.


Personalise your tour of London, Scotland, Ireland, England, and Wales.
Speak to our experts today and tell us all about YOU so we can create a curated tour of Britain and Ireland to match your interests and travel style.
Our Service
To make travel a joyful experience, one must have a cluster of resources to hand. We have an abundance of talented people to pull all our assets together to create for you a proper British tour, a Luxury Vacation of the United Kingdom. Please see below.
Private tour guides
Your driver-guide will have a wide range of knowledge, the background history of towns, entertaining local stories and cultural tales to enthral and delight. Your driver-guide is there to help with luggage, book restaurants, handle tickets and generally be a personal concierge. Where specialist knowledge is required, or restrictions apply at castles, stately homes and museums your driver-guide will advise on the day.

We can also book additional tour guides for VIP and private tours of stately homes, museums and places of historical interest, such as UNESCO world heritage sites.
Self-drive vacations
A totally different experience from just booking a car for a period of time. You will have a stress-free well-thought-out handover, genuine expert advice, and be provided a detailed hand-highlighted road map.

In addition, we take the time to plan your itinerary with various options, post codes, drive-times, hotel bookings, restaurant booking and provide general concierge services throughout your vacation. We will have a professional guide meet you on your first day of driving to go over maps, mark out routes, and offer tips of the trade.

Note: We provide high-end vehicles including Range Rover, Land Rover, Mercedes, Jaguar, and Lexus.
Chauffeur-driven service
We provide friendly and professional drivers, who have experience touring the country and skills to negotiate city centres.

It is a pleasure to be driven by a prepared, safe and skilful chauffeur. Helping with doors, luggage and showing concern for your comfort and safety, that's what it means to be a professional chauffeur.

We sanitise, vacuum and prepare our vehicles before every job. Services provided can extend to corporate wait and return, as directed by passenger, chauffeur-driven day tours from London and extended chauffeur-driven tours of the entire UK.
VIP experiences
Private tours of UNESCO World Heritage Sites, go behind the scenes of a West End show or a jaw-dropping flash-mob surprise.

Your vacation to Britain will be a special event, a milestone birthday, mark your 50th, 60th or 70th with a series of moments of fun for you and your loved ones. While on honeymoon take the Belmont boat (Pic below-left) for a cruise down the Thames from Cliveden House (PICTURED BELOW).

We are here to add those VIP touches that will make your Luxury Vacation extra special without the enormous price tag.
Hotels to match your style
Part of what makes your vacation unique is where you stay. We have the knowledge to match accommodation preferences with your budget.

There are an incredible variety of places to stay in Britain and Ireland. Stay in castle style hotels, historic manor house hotels, and homely guest houses all on a single tour of Britain and Ireland.

Stay in a private castle, gatehouse, folly, fort, lighthouse or historic country cottage this is often the way the British enjoy Britain. Be surrounded by glorious countryside but walking distance to a genuine village pub and be intrigued by living, but for a short time somewhere special.
Thank you all for your nice comments
Our clients return year after year simply because they know we care about their vacation; we want to Make-it-Special, every time. We craft our private tailor-made tours carefully, offer individual access, and make sure our value far exceeds the price. We would like to thank our clients who have taken the time to write and wish us well and appreciate us. Many thanks - The Luxury Vacations UK team.
My family from the US came over for my birthday celebrations in March and arranged a 2-day private tour with Andrew and Graham. In a nutshell, it was amazing. It was just before lock-down when things were starting to close and have limited access, but Andrew managed to change the schedule accordingly to ensure that still we got the most out of the tour.
He and Graham were great company and by the end of the 2 days' we had all bonded! My cousin uses a wheelchair and they seem-lessly assisted him in and out of the vehicle.
We had a great time and saw so much in a short time. Andrew's extensive knowledge on each destination was captivating and his passion for the subjects he talked about was evident.
Highly recommend - you will have an amazing time! Thank you again :)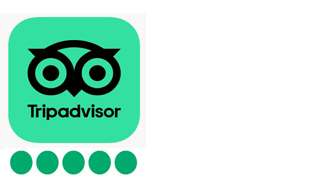 Lisa F

Private tour of Royal London
We came in for a week to visit family and did a private and personalized tour of the London area with Luxury Vacations UK. Everything went fabulous! We had two tour guides, Andrew and Graham, and traveled in style in a very comfortable 15 seat Mercedes minibus for two full days. They even had a professional SLR camera and took some nice group photos for us. Their friendly nature and deep personal knowledge of British history made the experience of visiting some of the castles and churches only that much better.
There were some special needs for one of us and they took care of getting a scooter rented and available for us the whole time we were there. if you are planning to visit the UK, and want to do it "right" then I highly recommend their services. Thanks again Luxury Vacations UK!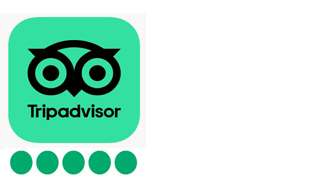 Michael M

The only way to see London! - Private tour of Royal London
We used their services for a week when we visited London in May of 2019. They were very professional, on time in picking us up at our hotel, and the van was impeccable. Also, they bought the tickets for the attractions we visited which was so helpful for a party of 18.
We were delighted with the tour guides and driver who were wonderful to us. Especially Andrew, who upon learning of our granddaughter's birthday, bought her a book about birds which she loves.
I would highly recommend them and would certainly use them again.
Mary A.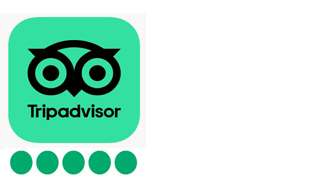 Barnard P

Luxury tour of London
Luxury vacations tour of Wales and England
Our group of four ladies had a fabulous five day private tour with Luxury Vacations. After a one day tour in London, our private guide Chris Abbott joined us for the remainder of our trip. Chris was excellent. He was very knowledgeable, easy going, fun and flexible. Chris was even able to put up with four loud, laughing ladies for four days—quite a gentleman.
The staff at Luxury Vacations were polite and made it easy to plan our trip. They worked with us to plan a trip that catered to our specifications. Our accommodations were picturesque and high end.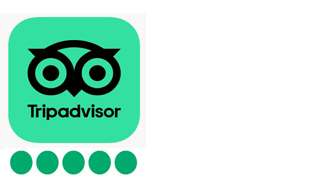 Vivian T

Luxury Vacations tour of England and Wales
England and Wales 5 days
I was one of the four ladies traveling with Vivian T. I totally agree with her review about Luxury Vacations UK's itinerary for our trip and accommodations. Chris Abbott was truly a knowledgeable, friendly, and personable guide and driver. I would definitely use this company with Chris as guide for our trip to Ireland in the near future. Gary G.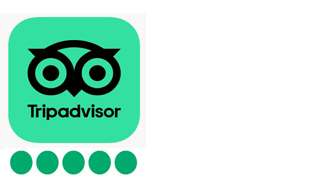 Gary G

US visitors - England and Wales 5 days