A letter from our team
Dear Travel Professional,
We fully understand at Luxury Vacations UK your commitment to your client. We are therefore here to provide you with a tailor-made UK travel service.
The quality of our in-house guides that meet your client face-to-face are most important to us and to you. Being founded by professional tour guides means we all understand how a great tour guide can really make trip go well and get clients to return.
We own our vehicles. This very much helps maintain quality of our transportation and flexibility in our service. Our relationships with UK hotels means that once included within a package you automatically have your travel service rates reduced to REAL trade price levels.
We look forward to helping you create a fabulous experience for your clientele.
Regards

Elizabeth, Celine, Natalie, Anne, Trevor and Andrew
The Luxury Vacations UK Team
Please see further information on Accessible Tours and Services.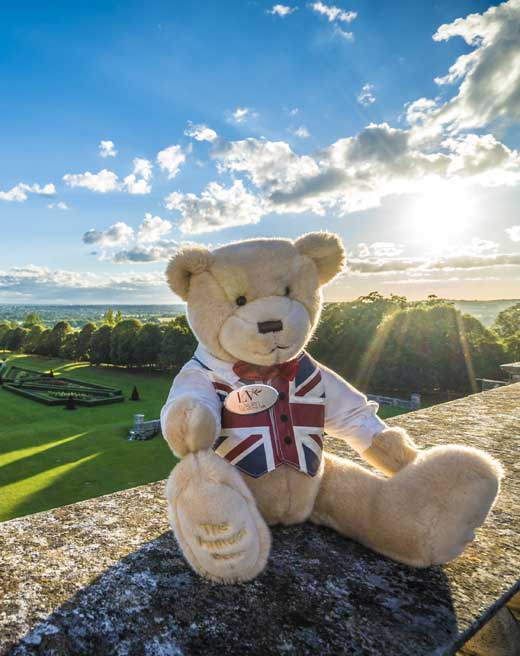 Working with Travel Agents since 2002
Tell us about your client in detail to enable us to create a unique tailored vacation to the UK and Ireland. We provide a complimentary branding service for marketing materials, NETT rates, and agent hotel amenities.
Private tour guides
Your driver-guide will have a wide range of knowledge, the background history of towns, entertaining local stories and cultural tales to enthral and delight. Your driver-guide is there to help with luggage, book restaurants, handle tickets and generally be a personal concierge. Where specialist knowledge is required, or restrictions apply at castles, stately homes and museums your driver-guide will advise on the day.

We can also book additional tour guides for VIP and private tours of stately homes, museums and places of historical interest, such as UNESCO world heritage sites.
Self-drive vacations
A totally different experience from just booking a car for a period of time. You will have a stress-free well-thought-out handover, genuine expert advice, and be provided a detailed hand-highlighted road map.

In addition, we take the time to plan your itinerary with various options, post codes, drive-times, hotel bookings, restaurant booking and provide general concierge services throughout your vacation. We will have a professional guide meet you on your first day of driving to go over maps, mark out routes, and offer tips of the trade.

Note: We provide high-end vehicles including Range Rover, Land Rover, Mercedes, Jaguar, and Lexus.
Chauffeur-driven service
We provide friendly and professional drivers, who have experience touring the country and skills to negotiate city centres.

It is a pleasure to be driven by a prepared, safe and skilful chauffeur. Helping with doors, luggage and showing concern for your comfort and safety, that's what it means to be a professional chauffeur.

We sanitise, vacuum and prepare our vehicles before every job. Services provided can extend to corporate wait and return, as directed by passenger, chauffeur-driven day tours from London and extended chauffeur-driven tours of the entire UK.
VIP experiences
Private tours of UNESCO World Heritage Sites, go behind the scenes of a West End show or a jaw-dropping flash-mob surprise.

Your vacation to Britain will be a special event, a milestone birthday, mark your 50th, 60th or 70th with a series of moments of fun for you and your loved ones. While on honeymoon take the Belmont boat (Pic below-left) for a cruise down the Thames from Cliveden House (PICTURED BELOW).

We are here to add those VIP touches that will make your Luxury Vacation extra special without the enormous price tag.
Hotels to match your style
Part of what makes your vacation unique is where you stay. We have the knowledge to match accommodation preferences with your budget.

There are an incredible variety of places to stay in Britain and Ireland. Stay in castle style hotels, historic manor house hotels, and homely guest houses all on a single tour of Britain and Ireland.

Stay in a private castle, gatehouse, folly, fort, lighthouse or historic country cottage this is often the way the British enjoy Britain. Be surrounded by glorious countryside but walking distance to a genuine village pub and be intrigued by living, but for a short time somewhere special.
Information required
Help us create the itinerary that your client will adore and get them excited about their trip to the United Kingdom and, or Ireland.

Providing high quality, accurate, and detailed information will enable us to put together a vacation that will match your client's wishes, budget, and personal interests.

Include hotels as part of your request, and we can offer tailored hotel amenities, complimentary airport transfers, and lower NETT rates.